---
Wisconsin Paper News is a weekly newsletter and website featuring positive stories from Wisconsin`s Paper Industry brought to you by Wisconsin Development News.

...Full Story Here
---
First of two parts
Over three days in the middle of November, online auctioneers sold off bits and pieces of the paper mill that for a century has anchored the city of Park Falls in northern Wisconsin.
The auction began just days after the Wisconsin Assembly passed a bill to steer a $15 million loan guarantee to prospective buyers who Park Falls officials and others hoped would keep the Park Falls Pulp & Paper mill intact and reopen it with a new business plan that could preserve some of the highest-paying jobs in Price County.
'ÄúTime is of the essence,'ÄĚ said Rep. Scott Krug (R-Nekoosa) just before the Nov. 11 Assembly roll call vote that passed Assembly Bill 682 on a vote of 96-2. 'ÄúHopefully this gets over to the state Senate and it'Äôs given the urgency that it requires over there as well.'ÄĚ
From the Senate, the bill would go to the desk of Gov. Tony Evers, who was widely assumed to be ready to sign it into law....
See Also:
PARK FALLS 'ÄĒ An equipment auction of the former paper mill in Park Falls was substantially completed and the process of removing the items will start soon, according to a prepared statement from Park Falls Mayor Michael Bablick that was posted on Facebook on Wednesday....
...Full Story Here
---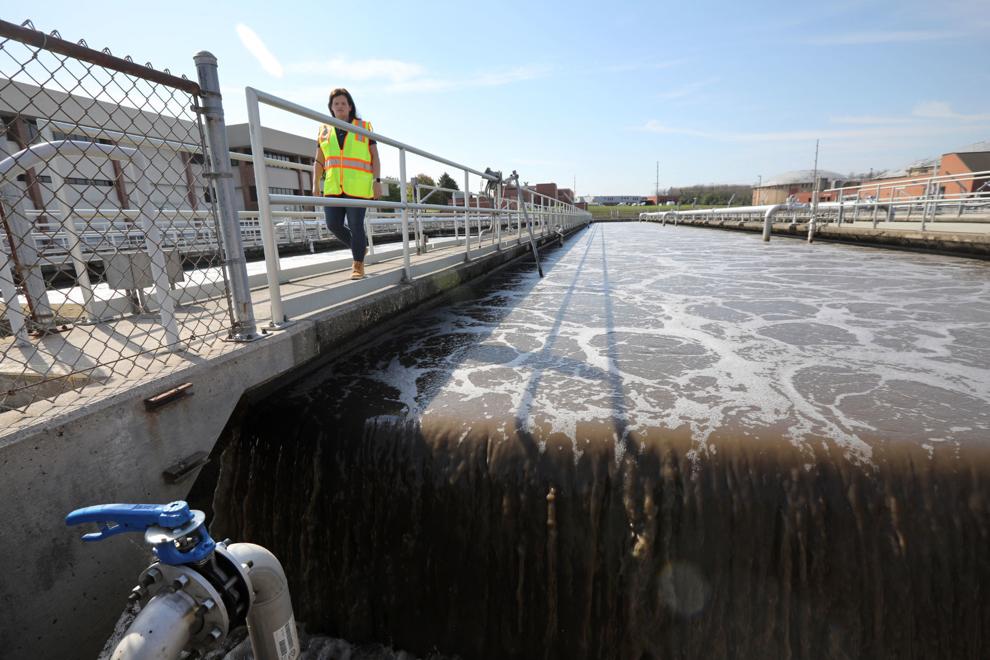 The rule would result in about $2.1 million in added costs for about 48 businesses, primarily paper mills, metal finishers, chemical manufacturers and commercial laundries.
After two years of work, the Wisconsin Department of Natural Resources is nearing completion of the first regulations designed to limit the amount of toxic 'Äúforever chemicals'ÄĚ in drinking and surface water.
Under the direction of Gov. Tony Evers, the DNR is working to add some fluorinated compounds, collectively known as PFAS, to a list of regulated contaminants in drinking water, groundwater and surface water.
...Full Story Here

Ken Notes: We need to be very careful here, being identified as a contributor to PFAS can make paper companies liable for clean up or remediation costs as PRPs even if the contribution was negligible.
---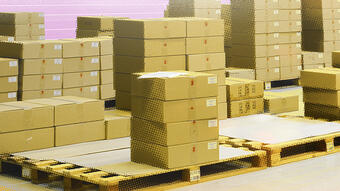 Eliminate packaging waste, reduce shipping costs and make your packaging supply chain more efficient by implementing a strategic rightsized packaging plan.
According to Packsize, an on-demand packaging technology company, rightsizing typically reduces package size by 40 percent. This translates to less warehouse space for storing goods, lower dimensional weight that leads to reduced shipping costs, and a smaller pallet footprint. As for that pallet footprint, it means a lower carbon footprint too: If all businesses in the United States reduced the overall size of their packaging, we would see 24 million fewer trucks on the roads each year....
...Full Story Here
---
There isn`t one city in America what deals with more "butth***s" daily, than Green Bay, Wisconsin. Truth! They have this "area" wiped clean...Alright, I`ll stop. Let`s flush this and move on.
T.P. was invented in 589 AD...or maybe not...and the world changed, and we thank you. Think of what came before, leaves, sheets, blankets, stray, hay, who knows!
Enter Joseph C Gayetty, the inventor of toilet paper. "Medicated Paper For the Water Closet," was the first description of toilet paper. Look at us now, we have rapping cartoon bears singing about their clean butts on t.v. Society has come a long, gross, way.
'ÄúThe Greatest Necessity of the Age!'ÄĚ ....
...Full Story Here

Ken Notes: Just the messenger here, but the nation knowing we produce most TP for the US market is not a bad thing.
---
INDA, the Association of the Nonwoven Fabrics Industry, has named Anthony 'ÄúTony'ÄĚ Fragnito COO, reporting to INDA president, Dave Rousse. Fragnito will take a lead role in updating INDA'Äôs technology platform, financial operations and implementing INDA'Äôs new Strategic Plan.
He brings decades of leadership experience assisting trade and professional organizations in realizing their organizational and operational potential. A certified public accountant, Tony brings strong financial acumen in addition to extensive technology, human resource and program management accomplishments from organizations representing a variety of professions and industries. He most recently was chief financial officer of International Society of Automation (ISA) in Research Triangle Park, NC...
...Full Story Here
---
Sponsors
Call 608.334.2174 For More Info
...Full Story Here
---

sawmills in Europe and North America enjoyed record profits during the first half of 2021, but fell in the 3Q when lumber prices plunged
Sawmill profits in North America and Europe continued to rise in the spring and early summer of 2021, surging to all-time highs on both continents. With lumber prices reaching unprecedented levels and costs for sawlogs moving up relatively less, profits for sawmills reached record highs in the 2Q/21. The gross margins, defined as the margin between lumber prices and net wood costs, were by far the highest in most regions covered by the WRQ since it started tracking quarterly sawmill profits in 2005.
The surprisingly strong demand for lumber and high operating rates at lumber manufacturers resulted in increased costs for sawlogs during the past year, with some of the most significant increases occurring in western Canada, the Nordic countries, and Central Europe...
...Full Story Here
---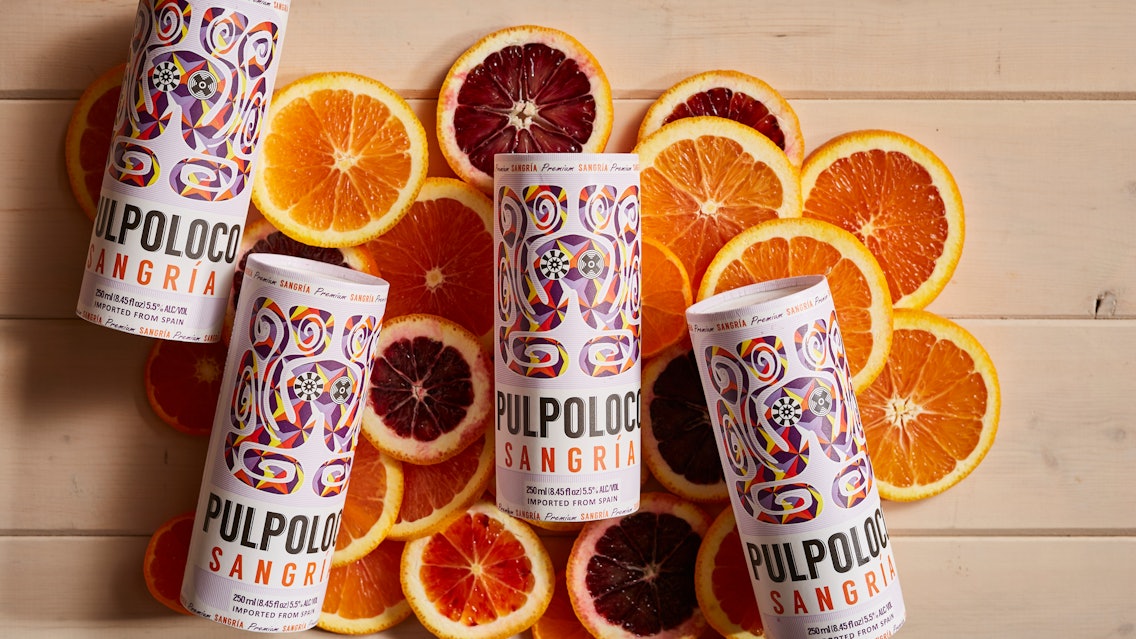 Imported from Spain, Pulpoloco Sangria not only has beautiful branding, but its aseptic paper can is shaped like a traditional beverage can, while using 30% less material than aluminum or PET.
Splash Beverage Group, a Fort Lauderdale, Fla.-based company specializing in the manufacture, distribution, sales, and marketing of non-alcoholic and alcoholic beverages, announced in June that it was 'Äúenhancing its commitment to developing market share for innovative, socially conscious brands that are sustainably focused.'ÄĚ Walking the walk, the company is the sole distributor outside of Spain of a sangria brand with indisputable sustainability street cred: Pulpoloco Sangria.
Says Splash CEO Robert Nistico, three things attracted Splash to the brand: 'ÄúThe sustainable, game-changing packaging, the sangria liquid itself, and the branding!'ÄĚ...
...Full Story Here
---
Nov. 29, 2021 - Georgia Governor Brian Kemp on Nov. 12 announced Celadon Development Corporation ("Celadon") will invest more than $155 million in opening a
North American headquarters and a state-of-the-art recycling and advanced manufacturing facility in Chatham County, creating 117 jobs in the Savannah area. This represents Phase 1 of Celadon`s major investment project in Georgia...
...Full Story Here
---
Ken Harwood
Editor
WisconsinDevelopment.com
Wisconsin Paper News is a weekly newsletter and website featuring positive stories from Wisconsin`s Paper industry.

Our goal is to remind the decision makers in Wisconsin of the importance of our industry both historically and more importantly into the future. Wisconsin Paper News will be sent to 2,000 Elected Officials and staff, Press Outlets, and Industry leaders each week. It is free to subscribe.
Ken began his career with Kimberly-Clark, consulted with dozens of Fox Valley Companies and eventually became Mayor of Neenah Wisconsin before heading to Madison where he continues to advocate for Wisconsin businesses and communities. He is a journalist, cheerleader, and proponent for the companies that made Wisconsin what it is today.
...Full Story Here
Wisconsin & "Paper Mills" OR Pulp OR Converting OR "Paper Recycling" OR "Forest" OR "paper Manufacturing".